FAQ's
Frequently Asked Questions
Here at Russell Painting Company, we tend to get a lot of questions at times from our valued customers regarding our line of quality 
house painting
 services, as well as questions about painting services in general. To help better assist our valued customers when we aren't available to answer these questions directly, our team of skilled painting contractors have taken the time to put together this handy FAQ that helps to highlight the answers to a few of the more commonly asked questions we tend to receive over time. In this way, we can ensure that our customers always have ready access to the information they need to make the best decision for their home.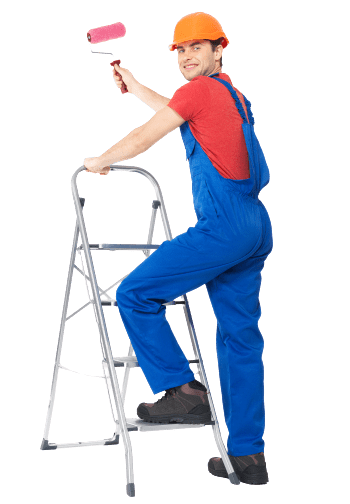 Q. Why Should I Paint My Home?
A. While it is easy to see painting your home as a simple cosmetic update, the truth is that new paint can also help to protect your home. The paint on the exterior and interior walls of your home acts somewhat like a layer of skin, helping to protect the surface materials below the paint from damage and wear that can occur over time. In terms of aesthetics, however, your paint plays a huge role in creating the overall look of your home, as well as the interior mood. For this reason, it is important to carefully consider your color choices, and if you aren't certain, make sure to ask our team of skilled professionals for their professional opinion and their advice.
Q. Why Should I Hire A Professional Painter?
A. When it comes to house painting, while it is possible to tackle the job yourself, it is usually a great deal more convenient to let the professionals take care of the work. Not only do our team of skilled painting pros have more experience in the field, allowing us to provide you with a more thorough paint job and allowing us to get the job done faster, but we will also go through and make sure that the area being painted is properly prepped and cleaned up afterwards, letting you sit back and relax as opposed to pulling down tape, putting up ladders, etc
Q. Can I Leave My Home While The Painting Crew Is Working?
A. Absolutely. We make it a point to hire only the most experienced, highly skilled, and trustworthy professionals as part of our company, so you can rest easy knowing that your home is in good hands, even if you do have to step out to run a few errands while your painting project is being completed.
Q. How Long Will My Job Take?
A. This answer varies largely on the scope of the project being done. While most residential painting projects can be completed in less than a week, larger projects, projects that suffer complications, and commercial projects tend to take a bit longer. When we arrive to perform your consultation, our team of professional house painters will likely be able to give you a more precise timeline for the completion of your job.
Full Preparation, Repairs & Clean-up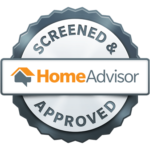 We have the Seal of Approval from HomeAdvisor (formerly ServiceMagic), who performs background checks and screens all their service providers.We maintain a high rating on HomeAdvisor.com (currently 4.9 out of 5 stars).

We also have an "A" grade rating with Angie's List (angieslist.com). We have also received the Angie's List Super Service Award. Less than 5% of the service providers on Angie's List receive this honor each year.