Gazebos, Swing Sets, & Fences
Gazebos/Swing-Sets/Fences
1805 Timber Heights Dr.
Indianapolis, In 46280
Mon-Sat: 8 AM – 5 PM
Sunday CLOSED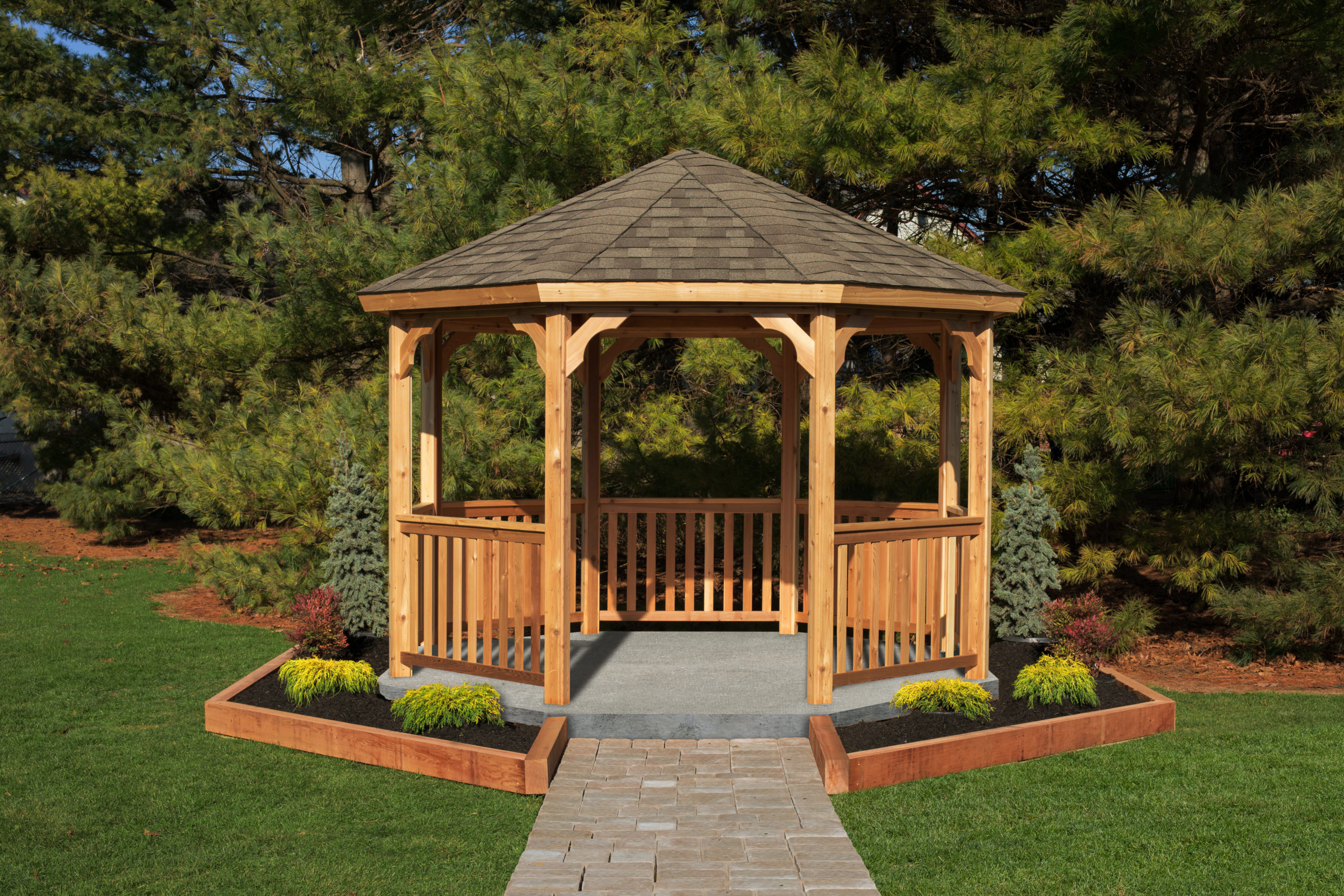 Gazebos, Swing Sets and Fences, Protecting Them From the Elements
There is no such thing as a maintenance-free gazebo, wooden fence or swing set. Wood will expand and contract as it adjusts to temperature and humidity changes, which will result in "checking cracks." While this is a natural characteristic of all wood. Temperature, sunlight, moisture, and dirt are just a few of the reasons why wood becomes discolored when used outdoors and left untreated.
The effects of nature on exposed wood can range from it turning a light gray due to ultraviolet rays and moisture, to it becoming nearly black as a result of mildew or mold growth and dirt accumulation.
If yours have previously painted the gazebo, swing set, fence or shed remember that they should be painted every 3 to 5 years. Prior to painting, all surfaces should be thoroughly cleaned to remove any dirt, mold or mildew and the cracks and holes should be filled, and rough surfaces sanded. Drop cloths should be used to cover all plants as well as to protect areas which should not be painted, such as an arbor.
We offer complete exterior painting, staining and sealing solutions for all of your outside structures.
Why Us
YOUR HOME, YOUR BUSINESS, OUR EXPERIENCE

Full Preparation, Repairs & Clean-up



Customer Satisfaction Guaranteed